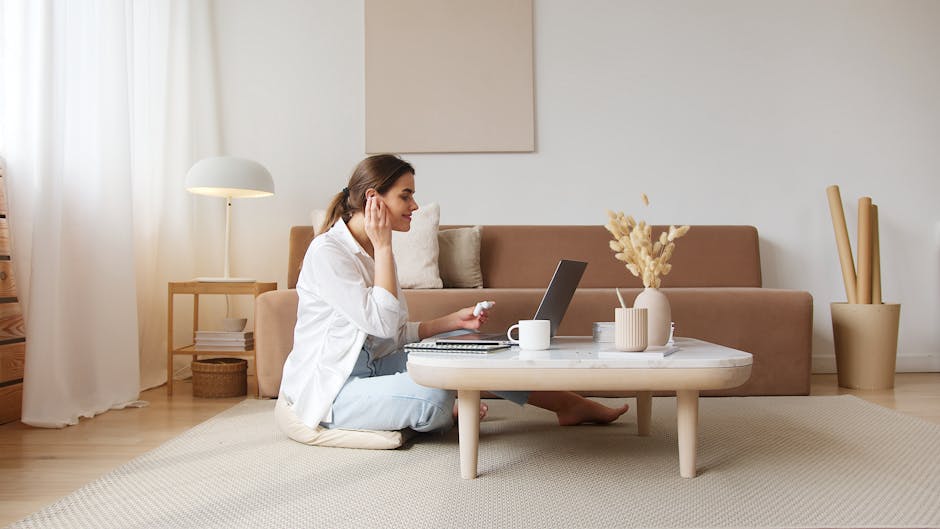 I am with the Huami Amazfit ZenBuds, which are in ear sleep headphones. That actually looks way cooler than that sounds. If you don't know Huami or Amazfit, they are a wearables company, so fitness trackers smartwatches that kind of thing they've been making the mi band for Xiaomi for years and a couple years ago they expanded into their own line of amazfit. They make a load watches under the bip and the Stratos and GTS lines.
All of that here at CES they're basically announcing their push into the States and an expansion to more of a business ecosystem model which includes two new product lines. One believe it or not is treadmills. They'Ve announced two treadmills, but more interesting for us right now is headphones.
So again, two pairs of headphones there's one pair called the power beats which are basically pretty standard. True wireless sports headphones, but they're pretty affordable. What we are really interested in, though, is these the ZenBuds, so these are in-ear sleep headphones. So this is the case, obviously get them open. Theres a nice sideways sliding motion which I really love, and there they are. Those are the zebus.
What you can probably tell, especially once I take them out, is these are tiny. They are really really really small. They are also very soft. That is a very sort of squidgy silicon, and even the plastic here is just a little bit softer than you expect. It'S not super tough on the ears very soft silicon pad there. Obviously that's important, because if you're going to be wearing these things, while you sleep, they need to be really soft. They need to be really comfortable. So why the hell?
Food for thought
I only thought we need to get baby to sleep, adults to sleep? Hmmmmm
Would you wear sleep headphones they're? Not actually designed to be used as headphones, I've actually been asking Amazfit and the people I've been asking have been a bit unclear on whether you can use these to listen to your own music or not, but the main purpose is that they will play soothing sounds So basically you put these in, they will play sort of a nice set of sounds. I imagine you get a choice. Sort of like you know, birds, tweeting, waves, crashing that kind of things to help like lull, you to sleep. They are not noise, cancelling at least not actively, but the design is kind of passive noise cancellation that silicon tip will block your ear, but to help keep noise out, then you get the nice soothing sounds playing that will hopefully lull you to sleep.
Then, while you are sleeping – and while you are falling asleep, it is, it's got heart rate monitoring, tech in there. So it's even from your ear. It'S measuring your heart rate. It'S detecting how much you move your body position. That kind of thing so then you'll get a full sleep report in the morning telling you about how you slept when you hit deep sleep, all that kind of tracking that you might get from a watch, but you can get it from in-ear headphones that also play Music that helps lull you to sleep battery life. Obviously, the kind of thing that's an issue most true Wireless buds would not last long enough to get you through a full night. These will manage 12 hours, part of the way they do.
That is that they will turn off the sounds once you off asleep once it detects that you're sort of are in deep sleep based on your body movement, heart rate, it stops the sounds thus conserves battery, so that 12-hour count is based on the idea that you'll Have three hours of sounds like three hours where you're still falling asleep and then it'll do another nine hours of just the tracking? So actually that should be way more than enough for most people, and then you charge it up the next day ready to use the next night. Another nice little touch in ear alarm. So if you wake up at a different time to your partner, this will actually just set off an alarm that goes off in your ear.
So they never hear it should be enough to wake you up, but whoever you're sharing a bed with won't be woken up, which is a really nice little touch and just design-wise. These things are really lovely. I mean, we get that back in the case. Obviously, we've got the swivel case. The whole thing is super light, because of course they don't need a big battery in the case, because you're realistically gon na charge it every day. I think there might be some in the case, I'm not sure, but it's not a lot, so it gives the whole thing really nice. Its really pretty.
This is a night matte finish, not very fingerprinting, not very glossy USB-C charging and then another little touch is it's just got a grippy ring there. So it means when that sitting on your bedside table. It'Ll be kind of static, it'll, say still, it won't get pushed around too much again, because this isn't designed to be something you carry around with you like an air pods case. This is something that's just meant to sit on. The tables stay there and then you open it up. Every night get the headphones out and off you go. We don't have a firm release date on these, yet I've been told, probably February but we'll see, but it will be a global release. Asia, Europe, North America. There may be a bit staggered, I don't know if you'll be simultaneous, but that's the plan, all those markets and all cost 149.90 in dollars, don't know pounds of euros or whatever, but you can probably guess roughly where it's gon na be based on that yeah.
So I mean I haven't had a chance to use these, and I don't want to put these demo models in my ears because that's icky, but they look really nice. They look really comfortable. The concept is great. I'M really keen to see how these work out, because I think in a asleep headphones, make a lot more sense than the big over-ear sleep headphones.